Achievements are the new bosses, didn't you hear? The best part about the hard modes of Ulduar isn't the loot (most of it sucks), or the national ranking (US 32nd, sup?), or the achievement points (lolno), or even the epeen (we run this shit, don't forget it). No no, the best part about Ulduar hard modes are the less-than-clever pop culture references they make with the titles.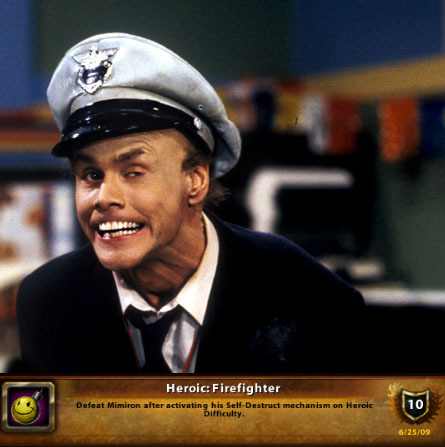 Server first, US 32nd, Fire Marshal Bill approved.
This fight is actually quite managable, and a lot of fun to learn. It becomes even more so when your hunters spell their macros right. Ask Zate about the correct spelling of "emergency."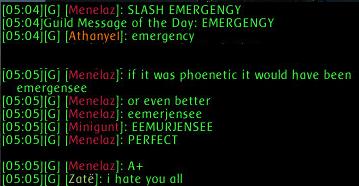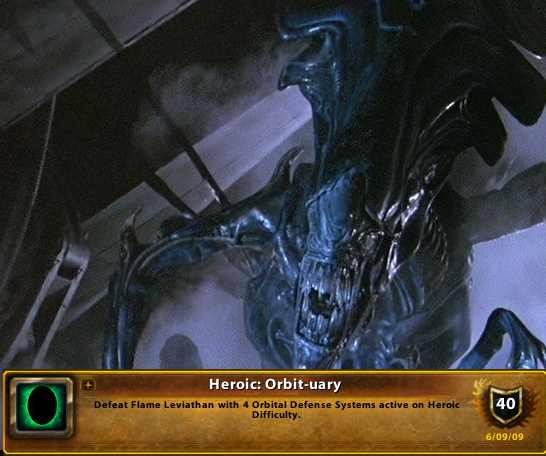 They really should have switched around the achievements for three and four towers. As far as achievement names go, "Nuked from Orbit" is WAAAAAAY better than "Orbituary". Because after all, THERE'S ONLY ONE WAY TO BE SURE.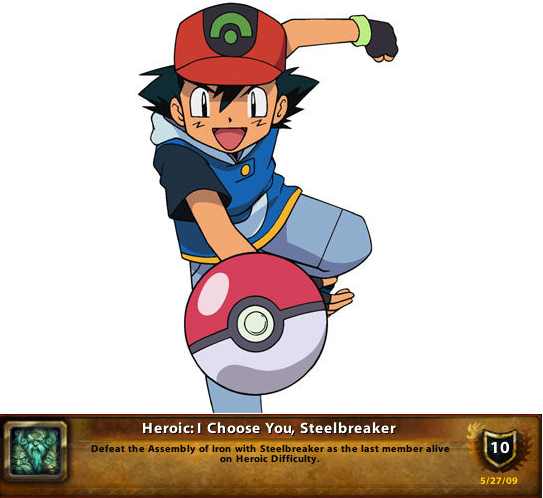 I really think they could have tried harder on this one. I mean, come on.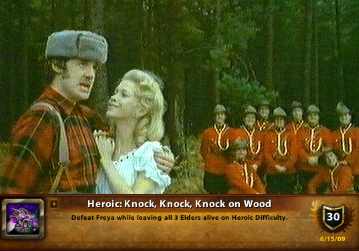 We're lumberjacks, and that's ok.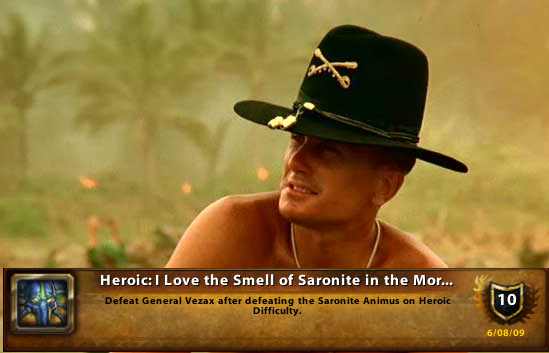 Nothing else smells like it. It smelled like.... victory.
Here's another achievement we picked up along the way. Don't ask me how we got it. To this day, I still don't know how we pulled it off. It's like we squeezed an entire evening of awesome into one attempt, then: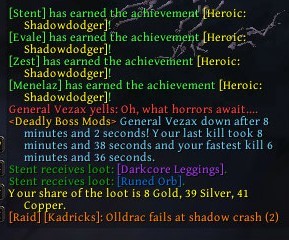 He was so excited he took the shadowcrash like a homing rocket, right up the dick.
Occasionally Deepz or I have to switch roles, if certain encounter calls for it. Whatever it takes to win, right?

We're not exactly nice to Deepz either. So much for him quitting smoking.
When did we get so good, you ask? Fucked if I know. Rest assured, we're still up to our old tricks.

<3 Hyjal